Map your Playbook to a Network Location; AKA Easy File Access over WiFi
Just a few days ago I wrangled myself a BlackBerry Playbook. A bit late, but that's not the point of this article. Since I've gotten it I've done my best to explore many of the features (and lack thereof) that it has. I could spend literally hours raving about what I love (and ranting about what I hate) but this write up is far more limited in purpose than that. I want to talk about a very nifty little feature the Playbook has, and give directions for even the most un-tech-savvy reader to be able to use it (provided you have Windows 7 – I'm not sure what people with different OSes will be able to do). Once I figure out how to do this in linux I may do an additional write up, although most linux users probably won't need much help.
The very cool feature the Playbook has (as you might have gathered from the title of this article) is built in wireless access to your files over your WiFi network. I wish my BlackBerry had this feature, but that's neither here nor there. Heck, as far as I can tell my Android device and iTouch don't do this either.
Many people already know about WiFi access; I'm taking this a step farther. This will show you how to create a shortcut to your Playbook files in your Computer folder, complete with a pretty little bar showing you how much space you have left.
Ok, here we go! [insert adventure music here]
Step 1: Make sure your Playbook is connected to Wifi.
Step 2: On your Playbook, go to Storage and Sharing and enable File Sharing and Wifi Sharing. You can enable a password if you want. I didn't bother.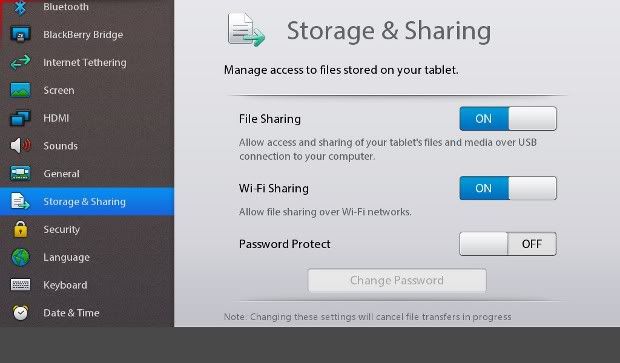 Step 3: On your Playbook, go to about and select the network tab. Take note of your IP address (IPv4).  It'll be something like 192.122.2.1. Sorry that I redacted my IP address, I'm sure you understand ;)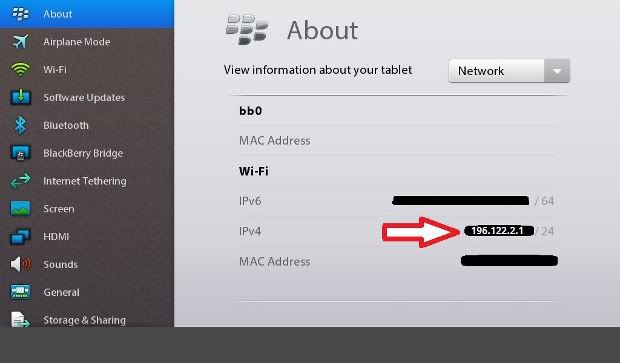 Step 4: On your computer, click on the top bar and type your Playbook's IP address. Notice that there is  a \\ before the IP address; you MUST include this.
That's as far as most instructions will go. From here you can browse the file on your Playbook (media folder). Taking the next steps will make you a nifty shortcut in your Computer folder with the sexy fill bar. Basically, easy access; you don't ever have to remember your IP address or type it in the navigation bar again.
Step 5: Right click on the media folder and select "Map Network drive…"
Step 6: Assign a Drive Letter (whatever you want, it doesn't matter. I used P for Playbook). Click Finish.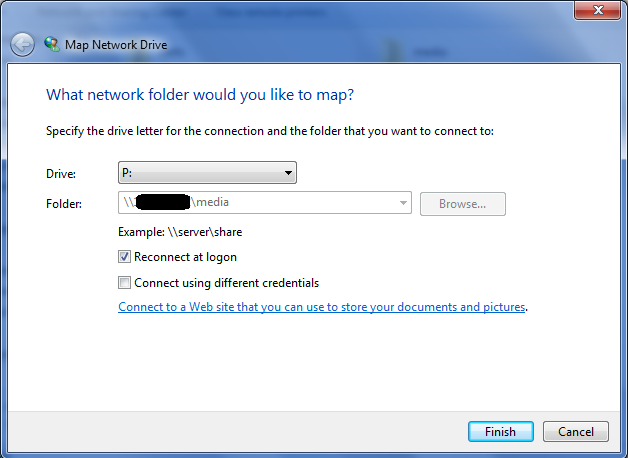 Step 7: Have a glass of lemonade, and reflect on how cool it is that you can access your Playbook over WiFi quickly and easily by just clicking on the icon in your Computer directory.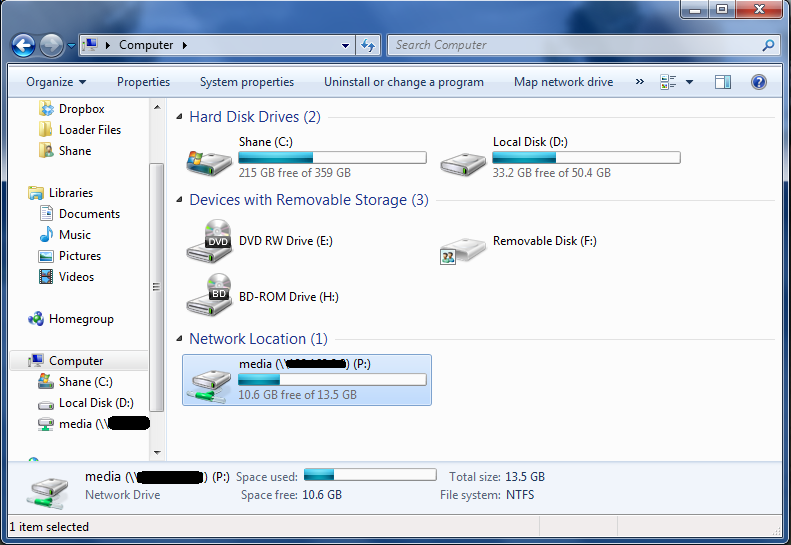 You can browse the files on your Playbook now by clicking the Network Location. You can easily copy files to and from it whenever you want. Easy huh? You can also change the drive name by right-clicking it and selecting "Rename."
Enjoy your Playbooks everyone, I hope this feature makes life easier and more fun for everyone.
Co-founder and legal nay-sayer of OSBB. Owner of SCrApps Application Development, WebWorks aficionado, Open Source contributor. SCrid2000 on most blogs. I build awesome BlackBerry apps when I'm not doing legal work or spending time with my wife and two boys.
---
Follow me on Twitter - @GShaneC
Check out my apps in BlackBerry World
Website: SCrApps.org